Monday I started the new job and today I'm flying to Chicago to meet with my new search vendor and Google team!
I'm super excited because I've never been to Chicago, but I'm also all like "LOLWUT?!" because I'm a Floridian and I'm being taken to Chicago in freakin' November!
Not only am I going to the windy city at the beginning of winter, but I'm going with two guys who moved here from Minnesota and New Jersey. This means that of the three of us going up from Orlando, I'm the only one who is from the land of permanent summer.
So I had to do a lot to prepare for this trip. Including "buy a real coat" and "actually spend money on nice boots."
(Those are Nine West Getta Dress boots, I got them in black and 60% off. $189 down to $96!)
I also briefly considered re-enacting this scene from Cool Runnings. You know, to prepare.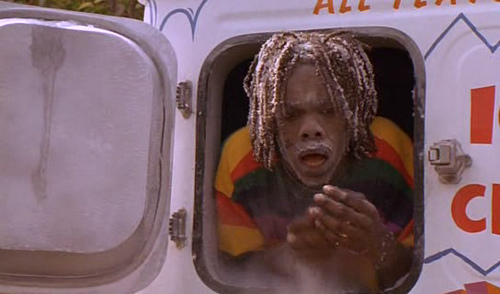 Okay but seriously, I'm in Chicago! In November! With two brand new bosses! This is not so much a blog post as it is a status update because zomg!!! COLD!!!!